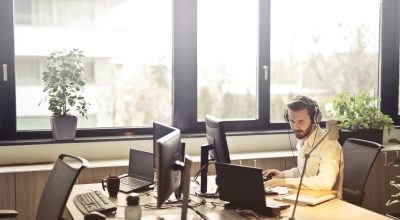 When you're faced with growing expectations to create business value with limited resources, where can you turn? Increasingly, organizations are looking to trusted Bestar IT Risk and Audit Services to help reduce cost, manage complexity, maintain leading-edge skills and adopt technology innovation.
Bestar can help your enterprise rise above inefficiencies and achieve:
Better service levels and reduced risk
Improved security, business resilience and compliance
Access to technology innovation
Flexibility and scalability to adapt to changing business conditions
Our managed services and cloud computing can help you deliver on the transformation agenda your business requires.
Bestar IT Pte. Ltd.
23 New Industrial Road
#07-04 Solstice Business Center
Singapore 536209
T 62994730 F 66318594
admin@bestar.com.sg
www.bestar.com.sg
IT Risk and Audit Services
Today's organizations face mounting challenges from an ever-evolving IT environment. Managing IT risk and compliance has become more critical as IT failures can damage reputations and destroy trust, and lead to privacy issues. It is therefore crucial for businesses to enhance their IT controls in order to manage these risks appropriately and function reliably.
Our key services include: